Build Multipurpose Furniture from Cubes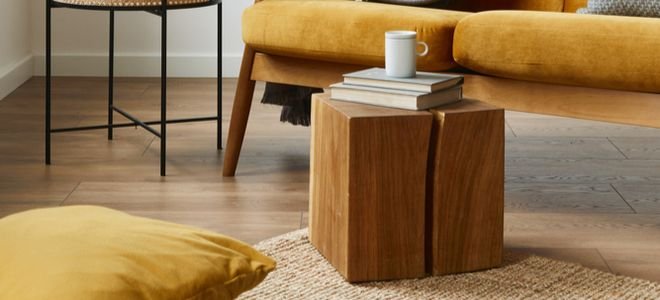 5 hours

•

Intermediate

•

100
Wood
Nails
Wood glue
Veneer
Wood
Nails
Wood glue
Veneer
Squares are the shape of the season in home decor right now, and cubes are reigning king. Cube furniture is a trend that couples form and functionality. Using cubes as the base for furniture allows you to create a custom piece that comes equipped with all the storage you need.
Furniture building cubes generally have one or two open sides so that you can use the cube for storage. For more intricate designs, sometimes people will use a mix of open and completely closed cubes.
So What Can You Build With Cubes?
The sky is the limit with cube building, but we've seen everything from beds to breakfast nooks. Cubes can be stacked, spread, or attached in many ways—think adult legos. We've also seen bar carts, coffee tables, playroom organizers, and console tables built completely of cubes.
To create your cube furniture, you need a plan. While you can use drafting software or an online program, you can also draw out your plan. Take your cubes and measure them. Then sketch out your design to scale so that you know how many cubes you will need.
If you want to start with your design and build your cubes second, figure out the size of your build and go from there. If you want to build a cube bed base, start with the size of your bed and then figure out how many cubes you need to make the bed.
You can use different amounts of cubes or different sizes to create a completely custom look. When you're making your plan, create a few different looks using different-sized cubes. This will give you a good idea of what you can create.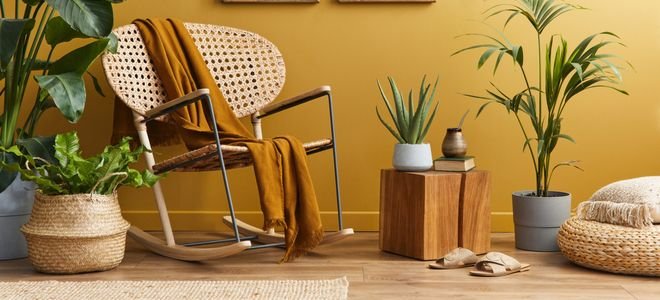 How to Build Cubes
Building cubes is a pretty easy DIY. Start with four square pieces of wood—two pieces will need to be slightly smaller than the other two. How much smaller the pieces will need to be depends on the size of the wood square cube you're building. For example, if you are looking to build a fourteen-inch cube, two pieces will need to be fourteen inches, and two pieces will need to be twelve and a half inches. When put together, you'll end up with a fourteen-inch cube.
To build your cubes, attach the wood pieces using butt joints using nails or screws and glue. While it may be tempting only to use wood glue for this project, we don't recommend it. You need to use screws to secure the cubes together well so that the furniture lasts a long time. Talk with an expert at your local hardware store to determine which type of nails or screws your particular cubes will need based on their size.
Once your cube is all put together, let the glue dry for at least a day. After the glue has set, fill the nail or screw holes with wood filler and smooth it out. Then stain or paint your cubes. Once the stain and paint have dried, you're good to use the cubes to start building your dream furniture.
If you'd rather add a veneer to your cubes, you can do that too. You will need an iron with no steam to melt and adhere the veneer strips (which can be purchased at your local hardware store) to your cube. If you add veneer, we like the look of adding it to the edges of the cube to give it a polished look.
When you're attaching your cubes for your furniture build, we recommend using wood glue and nails or screws to get a secure hold. Once again, check with your local hardware store about what they recommend you use to connect the cubes. It will likely depend on what you're building with your cubes.
Once you master the art of cube building, you have everything you need to create custom furniture for your home. Cut safely and get creative!