Decorating a Fireplace for Summer
By:
Jessica Ackerman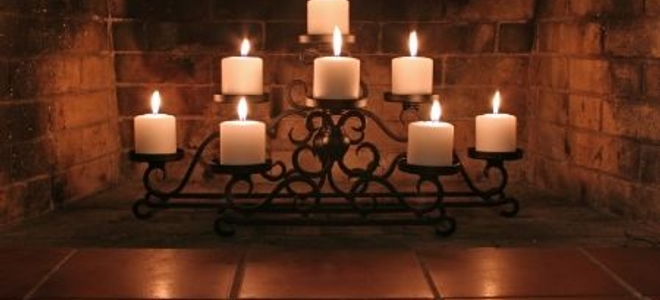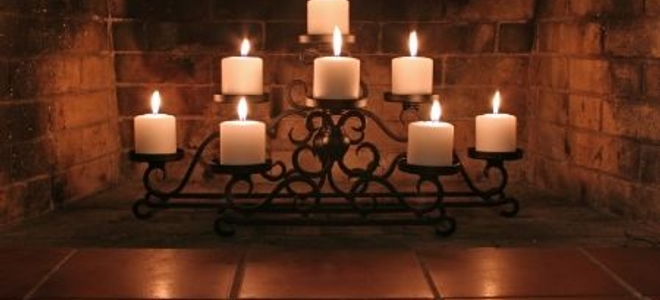 A fireplace insert is an ideal area to enhance, especially with flowers, baskets, and interesting candle displays. Wood fireplaces can be just as decorative and inviting during the warmer months of the year as they are throughout the winter, and you can create an impressive display that will keep the firebox illuminated and decorated all summer long.
Create a Candle Tray Display
Once the fireplace insert and grate has been thoroughly swept out and cleaned for the summer, consider decorating the empty space with a candle tray topped with a display of fragrant pillar candles of varying heights. Candle trays are available in endless colors, sizes, and styles, so you will find a candle tray to match your decorating style and preferences.

Select three or more pillar candles that match the significant colors of the room, and choose scents that are reminiscent of summer. Crisp linen, honeysuckle, and lavender are all fantastic choices, and they will fill the room with the fragrances experienced on a sunny summer days. With a display such as this, you won't miss the roaring fires of winter that once filled the space.
Decorating with Flameless Candles and Flowers
Candles and artificial flowers look beautiful together, but flames and artificial blooms are not a safe combination. Consider buying flameless candles, and create an arrangement that includes your favorite artificial flowers and ivy wound around the fireplace grate. Flameless candles are nonflammable and completely safe. They look very realistic and they are available in many sizes, scents, and colors.
A Basket of Flowers and Lights for Summer Decorating
If candles are not your preference, consider choosing a beautiful basket as a base for a striking summer fireplace display. Line the basket with dried moss, and fill it with artificial flowers wrapped in strings of soft white or amber lights. A lighted basket filled with colorful flowers makes a unique and eye-catching summer fireplace display.
Incorporate a Fireplace Display with Wall Decor
Make a dramatic statement with wall decor. Choose an intricate wrought iron wall decoration to display over the fireplace along with wall sconces and candles. Set up a display inside the firebox with pillar candles of the same color and scent as the candles displayed in the sconces. This will tie the entire look together. The fireplace that was the focal point during the cold months of winter will become the center of the room during the warmer months of summer as well.