Don't Make These Appliance Mistakes When Selling Your Home
To ensure our content is always up-to-date with current information, best practices, and professional advice, articles are routinely reviewed by industry experts with years of hands-on experience.

Reviewed by

on Jun 26, 2023
When you're preparing to sell your home, there are many factors to consider. The kitchen is one area that should receive a due amount of consideration. It can be a make-or-break part of your home, especially if the buyer doesn't want to undertake any renovations. One item that typically goes overlooked that can have a big impression on potential buyers is the appliances within your home, most of which are in the kitchen. Learn below about the mistakes you want to avoid surrounding your home's appliances when you're looking to swap the "for sale" sign outside for one that says "sold."
Mismatched Appliances
When potential buyers enter your house, you want them to be impressed. If they notice that all of your appliances are mismatched, they might be put off. This could mean that some of your appliance are stainless steel while others are not, or that each appliance is made by a different brand. Regardless, everything from your stove down to your refrigerator should have a cohesive look that gives off the same vibe in order to attract the right buyers.
Inefficient Appliances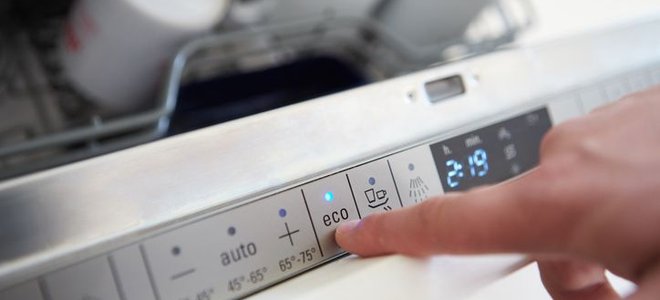 The world is moving towards exclusively using energy-efficient appliances, and not having these in your home could be off-putting to potential buyers. With the environmental movement in full force, potential buyers may be discouraged by a washer and dryer set that aren't energy- and water-saving. While the couple may feel strongly towards helping the environment, they could also just not want to pay a high energy bill month after month. Energy bills cost the average family household $2,000 each year, which is a hefty chunk of change. Energy-efficient appliances can save homeowners up to $200 annually, which is an attractive selling point to a potential buyer.
The Wrong Material
Studies have shown that stainless steel is the preferred aesthetic of appliance in today's market. USA Today found that 41% of home buyers surveyed would be willing to pay more for a home with this type of appliance, shelling out an average extra of $1,850. Stainless steel appliances are popular for their aesthetic, with 23 percent of respondents between the ages of 35 to 54 considering this a "very important" investment when purchasing a home.
Appliances That Don't Fit the Home
If your home is traditional or vintage, it would make sense that you have appliances fitting the aesthetic and character of the house itself. If you have a kitchen from the '50s with original tile and cabinetry, you may do best to keep that old stove if it still works well—some people love the charm. However, if you're selling an updated or "luxury" home, you'll want the appliances to match that feel and aesthetic. Especially when people are paying a luxury price tag, they want to receive luxury everything within that home. Not providing buyers with that gives them room to negotiate on price or to just plain snub your home altogether.
Just Plain Old
USA Today also found that a home with newer appliances is simply more attractive to buyers. This may seem like a no-brainer, but it's a good reminder to replace older appliances before listing your home, if you can afford to do so. A whopping 69% of respondents noted that they would be willing to spend more money when home shopping for a kitchen with new appliances. This is because individuals don't want to deal with the potential stress of broken appliances when they move in—and who doesn't like new things?
From cleaning and organizing to staging your home for showings, putting your house on the market can be quite the undertaking. Follow these simple tips to avoid making mistakes with your household appliances. Doing so will make it much more likely to find the right buyers at a price you both want.