Essential Plants for Homesteading
To ensure our content is always up-to-date with current information, best practices, and professional advice, articles are routinely reviewed by industry experts with years of hands-on experience.

Reviewed by

on May 05, 2023
Homesteading is a lifestyle and an art. It requires planning, research, and a ton of work. So when you're ready to dive in, work smart by selecting plants that will reward you for your effort. Plants are more than a source of food; they can also offer medicinal qualities and variety for your taste buds. Here are some essential plants that every homesteader should consider.
1. Vegetables
Veggies are probably the first thing that comes to mind when envisioning a homesteading plot. It makes sense since the goal is to provide your own food for the family. With a properly planned garden you can harvest fresh foods and, perhaps even more importantly, store foods for use throughout the winter and beyond.
Potatoes or sweet potatoes, onions, and garlic are foundational foods that store very well. Also include green beans, peas, corn, carrots, squash, and peppers that you can store long term with proper canning. Tomatoes offer variety and are easy to can without the use of a pressure cooker so you can have salsa, tomato sauce, tomato paste, ketchup, pizza sauce, marinara, or whole tomatoes at the ready year-round.
2. Herbs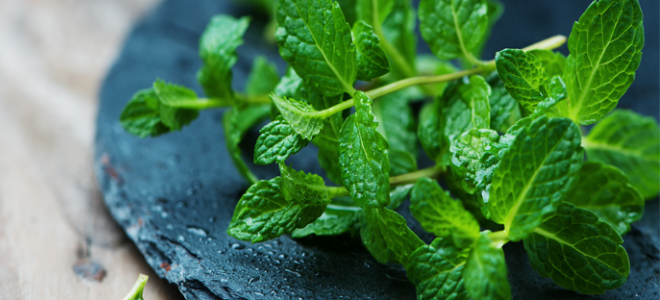 Herbs offer myriad benefits ranging from culinary contributions to medicinal benefits. Plus, most are easy to grow, harvest, and dry. Mint, thyme, rosemary, lavender, sage, cilantro, oregano, marjoram, basil, parsley, and bay are all great options for the beginning or experienced homesteader.
3. Fruits
Berries are the easiest fruits to grow and harvest. Include raspberries, blueberries, strawberries, blackberries, marionberries or your other favorite varieties into your garden plan. All of these options freeze well so you can use them for smoothies, cobblers, or compote many months later. Although they take awhile to mature, also plant fruit trees. The harvest of apples, pears, and stone fruit like nectarines down the road is a rich reward.
4. Seasonal Greens
Yes, they are vegetables, but instead of offering long-term storage, seasonal greens provide a fresh option during the growing season. Plant kale, spinach, red and green lettuce, romaine, and collard greens when it's their growing season.
5. Grains
In addition to your fruits and veggies, figure out what grains work for your family. Traditional wheat, corn, rye, oat, and barley can be replaced or supplemented by quinoa or amaranth, millet, and spelt.
6. Nuts, Seeds, and Bean
Nuts will grow better in some regions over others, but there is likely a varietal that will work on your homestead. Peanuts, hazelnuts, almonds, cashews, pecans, walnuts, pistachios, and macadamia nuts are all worth considering. If nothing else, sunflowers grow in most regions and offer both beauty as well as sunflower seeds. Dry beans are the ultimate safety net for the homesteader relying on food stores throughout the winter. Examples include fava, kidney, soy, black, garbanzo, navy, and pinto beans.
7. Medicinal Plants
In addition to plants that provide food, your homestead should include options that offer medicinal benefits. You'll want to do your research to find out which parts of the plant can be used, but stinging nettles, yarrow, elderberry, echinacea, gingko, ginseng, chamomile, St. John's wort, and goldenseal are just a few examples. Many other plants can be used for both food and medicine such as garlic, ginger, and holy basil.
For a well-rounded garden that will meet your family's nutritional needs while pleasing the palate, select a variety of plants and cycle them through the planting phases. For example, the cool weather crops of peas and lettuce can be planted early in the spring and again in the fall after the summer harvest. Similarly, carrots can be planted every three weeks for consistent production throughout three seasons.