Homemade Chalk Paint
Latex paint
Plaster of Paris
Talc
Calcium carbonate
Water
Latex paint
Plaster of Paris
Talc
Calcium carbonate
Water
Chalk paint is a specialty finish generally used on wood furniture. The big appeal? No sanding or stripping of old paint required. Chalk paint is also flexible enough to cover almost anything (including surfaces like glass) and with so little prep work required, it's easy to see why people love it so much.
The drawback to chalk paint often comes in the form of a price tag. Popular brands like Magnolia Home, or chalk paint legend Annie Sloan, can set you back about forty dollars for a quart, as of this writing. And though chalk paint can go a long way, it can still be pricey to tackle a huge project. Chalk paint can also be limiting in terms of colors as well, which has lead people to learn how to mix their own.
Not all chalk paint DIY recipes are created equal, and not all DIY chalk paint will cover in the same way a premier chalk paint brand will. That being said, many chalk paint dupes cover well and can be used to refinish furniture, finish a fun DIY, or even give a facelift to tile and glass.
As with all chalk paint, you will want to lacquer or wax over the top of your paint. The nice matte finish of a chalk paint can be maintained with a chalk paint wax or a shine can be added with your favorite lacquer.
Chalk Paint Recipe One
For this first recipe, you will need a cup of latex paint, four tablespoons of calcium carbonate, one tablespoon of talc, and water. It's important that your chalk paint is really smooth (don't ask us about the chalk paint cradle disaster of twenty seventeen). In order to get this particular recipe really smooth, we recommend that you head to a thrift store and grab an old blender to blend your paint in. You can also invest in an old sifter while you're there to sift your paint with after blending.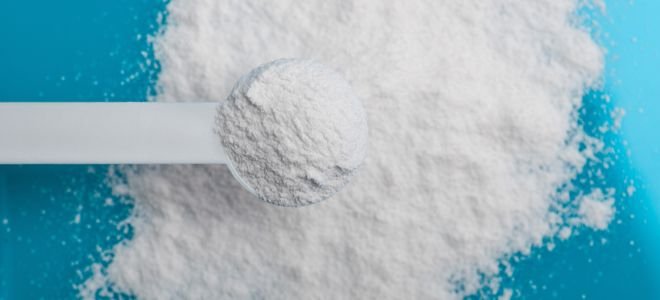 Start with a latex paint of your choice, in a matte or eggshell finish, and add it to the blender. Then add in all of the other ingredients and mix for three to five minutes. When it comes to adding the water, add as much or as little as you'd like. The paint thickness is preference. Even with store-bought chalk paint, you may have to add water to get the paint thin enough to spread well, so make your DIY chalk paint in a thickness that works for you.
Once you've mixed, sift if needed and get painting with an angled brush.
Chalk Paint Recipe Two
This simple recipe only involves latex paint, plaster of pairs, and water. It's the simplest DIY chalk paint and is a good recipe to use if you're on the fence about making your own paint. Mix a third of a cup of plaster of pairs with a third of cup of water. Mix really, really well. Once that mixture is nice and smooth, add in a cup of latex paint with a matte or eggshell finish.
You can also use a strainer for this recipe so that you remove any unmixed bits of plaster of pairs that may leave unsightly fragments on your project. Using room temperature water in your plaster of pairs mix will also help eliminate chunks.
Once you've got it all mixed, no need to let it sit. You can get right to painting.
Chalk Paint Tips
Whether you're looking to refinish a cabinet or give some patio furniture a facelift chalk paint can go a long way when used properly. The best way to approach chalk paint is to apply a lot of thin layers. Chalk paint dries fast, which means it won't take a lot of time to apply several layers.
It's also important that you use good, new brushes. Angled brushes work great with chalk paint but you can also buy a chalk paint specific brush. You can also use a sponge brush to get the paint in small areas. Chalk paint may show slight brush strokes depending on the color so make sure to use uniform stroke patterns.
And lastly, always feel free to add a little water to your chalk paint to make the application a little smoother. You can also use a water bottle to mist your paint as you apply it. This will help you get a nice, smooth finish.
Refurbishing, rediscovering, upcycling, and reinventing—all things Maddison can do with a pair of scissors or a can of paint. A Brigham Young University grad with a degree in English and communications, Maddison has worked with small and large businesses alike, developing creative marketing strategies. Maddison is also a seasoned photographer whose work has been featured on ESPN and in several magazines in the US. After several years as a sports photojournalist, Maddison primarily focuses on product photography and capturing families, newborns, and kids with her camera.  As a DIY writer of 5+ years, with a decade more of experience, Maddison has a knack for turning trash into treasure and convincing her friends it came from Anthropologie. In the last few years, Maddison has begun consulting as an interior design specialist, working with corporate spaces and homes.