How to Connect PEX Pipe to Copper Pipe
To ensure our content is always up-to-date with current information, best practices, and professional advice, articles are routinely reviewed by industry experts with years of hands-on experience.

Reviewed by

on Jun 26, 2023
1-2 hours

•

Intermediate

•

75-200
Solder gun
Solder flux
Heat source
PEX pipes
PEX pipe fitting mechanism
Sandpaper
Solder gun
Solder flux
Heat source
PEX pipes
PEX pipe fitting mechanism
Sandpaper
Connecting a PEX pipe to a copper pipe is a very simple job that can be performed by almost anyone. All you need is a moderate amount of expertise and knowledge about pipe fittings. If you apply the right knowledge and information while doing this job, it can be highly rewarding and can make your pipe-revamp project self-reliant in the long run. Follow this step-by-step guide to do the job easily. The tools and materials required for the job are given below.
Step 1 - Remove O-rings
Copper pipe fittings have to have been fitted with O-rings to enable them to accept a PEX pipe fitting. The first step is to remove the O-rings to prepare the copper. Do not use pliers or screwdrivers to remove the O-rings or they might get damaged. Just squeeze them with one hand and pull them off with the other.
Step 2 - Prepare the Copper
Clean the copper pipe ends with sandpaper. Then apply soldering flux and heat it. After heating the flux, apply solder.
Step 3 - Reattach O-rings, PEX Pipe Fitting and Pipe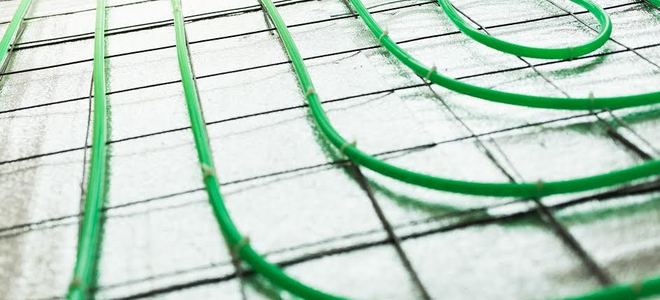 When the solder has cooled down, reattach the O-rings with the PEX pipe fitting. After doing that, you can easily attach the PEX pipes at the ends of your copper pipes.