How to Create a Shiplap Accent Wall in One Weekend
2-10 hours

•

Intermediate

•

100-600
Shiplap offers a timeless appeal. There's something about the Cape Cod vibe that transports us to the sea, even if our home is in the center of a metropolis. Although you may not want your entire home swathed in the tongue and groove wood, a single accent wall will change the look of a room, with little cost and huge impact. Better yet, it's a DIY project you can complete in a weekend.
Step 1 - Choose your Wood
When it comes to planning your shiplap wall, you have myriad options. There are pre-packaged kits ranging from a rustic barnwood look to a simple white primer you can paint any color you desire. However, the kits are spendy and you can achieve a similar look with inexpensive plywood.
Head to your local lumber yard or home improvement store for basic sheets of 4x8 plywood. Do yourself a favor and buy the pre-sanded kind. A thinner style is easier to work with, so 11/32" should do the trick.
Step 2 - Select Preferred Width
Shiplap walls are made up of planks stacked on top of each other. The width of those planks is up to you, but each offers its own look so do some research online. Find images that appeal to you and pay attention to the width of the boards. Typically, shiplap walls are constructed from boards ranging from three inches to eight inches, but the choice is yours.
The height of your ceiling may be another deciding factor. At the end of the project you may have to rip boards for the very top row and it's easier if that rip is at least a few inches wide. There will be some spacing to consider as you work so allow yourself some wiggle room by planning for the top row to be at least four inches wide. It will end up smaller than that. If you're set on a width that leaves you a very small rip to make, consider ripping the bottom row to balance it out.
Step 3 - Rip Boards
You will create planks by ripping your plywood sheets to the desired width. For a minimal charge, you can have this done at the home improvement store and if you don't have or aren't comfortable using a table saw, having them make the initial cuts will save you a ton of time.
Calculate how many rips you need based on the square footage of the wall. A 10' ceiling will obviously require more rows than an eight-foot ceiling. Since your plywood sheets are eight-feet long, you can calculate how many you will use per row. Any cut off will wrap around to the next row so you should be able to use nearly all of the wood without waste.
Step 4 - Mark your Studs
You will nail each board into a stud so identify them before you begin. Create a pencil mark down the wall at each stud so you can easily see it as you work.
Step 5 - Start at the Bottom
Place your first plank at one corner of the bottom row. Use a nail gun to attach it to the studs. Lay the next board beside it, which will likely finish off the row--unless your wall is longer than 16 feet.
Step 6 - Work up
At this point you will want to vary your pattern so your joints where the boards meet aren't in a straight line up the wall. To do this, simply begin your second row from the opposite end. That way, your seams will naturally stagger, but repeat, as you work up the wall. If you want more variation in your seams, it will create more waste, but is easy to do by starting a new row with a different wall. For example, a ten-foot wall can have an eight-foot board and a two-foot board. The next row can be made up of two five-foot boards.
When working with plywood you won't have the natural gap along rows that you get from a tongue-in-groove kit. To create a consistent gap, lay a nickel in between the rows and slide it down the length of each board as you work.
Step 7 - Keep it Level
About every other row, put a level on the boards to see where you're at. Relying on walls as your starting point will likely lead to boards that are a bit unlevel. Make small adjustments to the 'nickel technique' as you work to keep uneven rows from multiplying into a bigger issue higher up the wall.
Step 8 - Cut out the Obstacles
As you work, you will encounter outlets, light switches, and other obstacles. Simply place the board on the wall and mark the outline for the cutout. Use a jigsaw to make the cuts and remember the edges will be covered by the outlet or light switch cover so there is room for forgiveness if it's not perfect.
Step 9 - Reach New Heights
Work your way up the wall until you reach the ceiling. Rip the boards if necessary. If your ceiling isn't level, your rip may need to be wider on one end then the other. But crown molding will cover issues along the ceiling anyway.
Step 10 - Prep, Prime, and Paint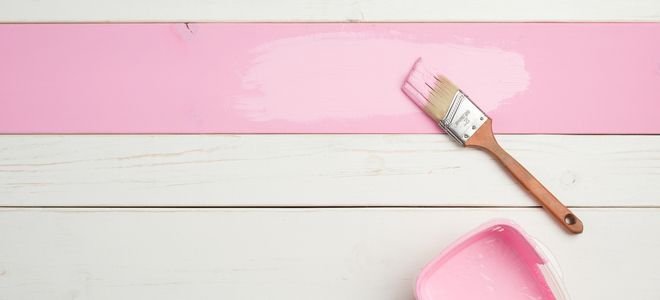 Finally, fill nail holes if you want. Use primer on the wall. Then paint with your color of choice. Apply base and crown molding to complete the project.