How to Drill a Hole in a Ceramic Pot
To ensure our content is always up-to-date with current information, best practices, and professional advice, articles are routinely reviewed by industry experts with years of hands-on experience.

Reviewed by

on Jun 26, 2023
Masking tape
Drill
Ceramic or Masonry bit
Nail
Newspaper or table cloth
Water
Masking tape
Drill
Ceramic or Masonry bit
Nail
Newspaper or table cloth
Water
A ceramic pot can make an ideal storage container for your flowers and also for an indoor herb garden. Ceramic pots can be purchased quite cheaply from flea markets or garage sales. You can even make your own. However, most ceramic flower pots do not have any holes in the bottom of them, which are vital for drainage purposes. The process required for drilling a hole in a ceramic pot is much easier than many anticipate although steady hands are a must for this type of work.
Step 1 - Prepare the Work Area
Spread newspaper or a tablecloth over your intended work area. This will catch any chips or dust that will be created when drilling. Make sure that the area is flat and stable as this will help with drilling a hole into the ceramic pot. If you are using a tablecloth then it might be wise to wet it slightly as this will prevent your ceramic pot from slipping.
Step 2 - Apply the Masking Tape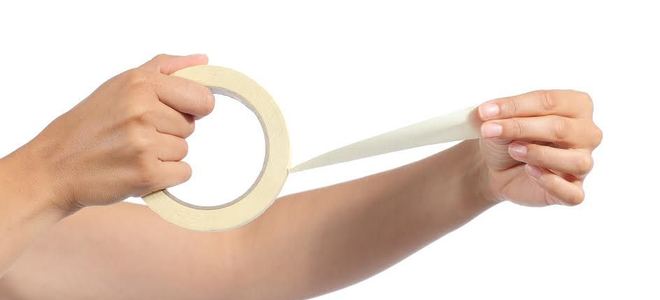 Place your pot upside down onto your work area and then make an X shape on the base of your ceramic flower pot with the masking tape. Masking tape will help to reduce the amount of chips being produced from your ceramic pot when the drilling begins.
Step 3 - Place the Drilling Mark
Use a nail to make a puncture mark in the exact location on your ceramic pot where you intend to drill. The puncture mark will not only highlight where you intend to drill but it will also prevent the drill from slipping. If you do not have a nail, you could use a marker pen to highlight the target.
Step 4 - Drill the Hole
You will need to have a ceramic or masonry drill bit in order to drill the hole. These can be purchased from many hardware stores. When you drill your hole, make sure that the drill bit is straight. Be gentle but steady with your drilling action. Ceramic pots can crack quite easily so it might be best to complete the hole in stages. For example, drill a small indentation then remove the drill and dampen the hole and the base of pot with water as this will prevent the pot from getting too hot and cracking. Repeat this process until the hole is completed. It will now be useful to again wet the base of your ceramic pot to cool it down now that the drilling is complete.
Step 5 - Finish
Remove the masking tape and brush off any dust or chips from your pot and then turn it the right side up as it is now ready for planting.
Step 6 - Additional Tips for Drainage
For most ceramic pots, one hole is enough for effective drainage. However, you could also add small pebbles or broken glass to your flower pot base as this will add an extra level of drainage.