How to Paper Mache with Foam Core
To ensure our content is always up-to-date with current information, best practices, and professional advice, articles are routinely reviewed by industry experts with years of hands-on experience.

Reviewed by

on Mar 20, 2023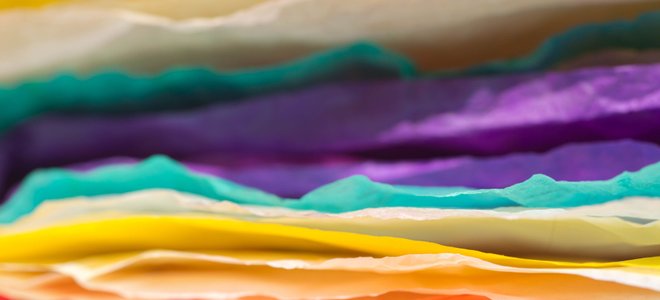 1-2 hours

•

Intermediate

•

20-40
Brown paper bags
Golden Harvest or other dry wallpaper paste
Bucket
Water
Stir stick
Foam core object
Brown paper bags
Golden Harvest or other dry wallpaper paste
Bucket
Water
Stir stick
Foam core object
Foam core is a great choice to apply paper mache over. It is strong, easy to cut, and holds its shape very well. While it is not ideal when making round paper mache objects, 3-dimensional polyhedrons such as squares, rectangles, and triangles that comprise a structure are easily made with foam core.
Step 1 - Build Your Foam Core Object
Before you can apply paper mache over an object, it must be built. Foam core is easily cut and glued together to form almost any kind of 3-dimensional shape. Spheres and 3-D ovals are not possible with a foam core board. For that, you should use pre-made polystyrene shapes. Foam core can, however, be stacked in layers and carved into irregular shapes. However you do it, before applying paper mache be sure the foam core object is dry and intact.
Step 2 - Tear Up the Brown Bags
When you are ready to paper mache, tear up a brown paper bag or two into thin strips. Don't cut them. Tearing creates ripped edges that bond better with the paper mache. The strips should be no wider than 2 inches. Smaller pieces are okay. Large pieces are harder to stick unless the surface is broad and flat.
Step 3 - Mix the Paste
Depending on how much you have to apply, pour half of the Golden Harvest wallpaper paste into the bucket and begin to add water. Stir it continually with a stir stick. Its consistency should end up about equal slightly runny oatmeal. It can be runnier, although it won't form as strong a bond. Get the big chunks of dry paste smoothed out.
Step 4 - Dip in Strips and Apply
One piece of torn paper at a time, dip the brown bag strip into the paper mache mixture and saturate it. Run two fingers along it lengthwise to squeeze off the excess and lay the strip onto the foam core structure. Stick it down entirely on the foam object, smoothing it out on flat spots and over edges and in between corners.
Step 5 - Cover One Layer at a Time
Cover the entire object with a single layer of paper mache and let it dry for at least half an hour. You can then apply a second layer in the same way. If it helps, mark the first layer in places to let you know you have covered the first layer completely. Depending on the strength you desire, you can continue to cover it with subsequent layers. Let the whole thing dry sufficiently.
After you are satisfied with the final paper mache result, you can either leave the foam core structure inside or you can slice the dried paper mache in half with a razor knife. This allows you to remove the foam core object, break it down, and reuse its pieces. Glue the halves back together, let it dry, and your paper mache is ready to paint.
Connor is a contributing writer for DoItYourself.com. He's an experienced home improvement researcher and project builder with a huge range of interests, and especially enjoys learning about woodworking, sustainable energy, and deep fat frying.

H.R. Helm is an accomplished DIY craftsman. He has been DIY since childhood and is now a septuagenarian. He is experienced in wood and metal construction, having designed and built several houses and metal buildings. He built every permanent building on his current homestead and did all the plumbing and electrical work. He has several years experience as a professional cabinet builder, and he is an accomplished auto repairman, having operated an auto repair business for many years. He currently has a home shop where he sharpens and rebuilds saws, repairs lawn mowers, mobility scooters, hydraulic jacks, and anything else that comes along. He also builds custom tools for metal working. Invention prototypes are another of his many accomplishments. He owned and operated a manufacturing business building Compact Utility Vehicles for homeowner use. H.R. enjoys making jams and jellies during fruit season along with cooking meals. He is committed to outdoor cooking in a Bar-B-Q pit he welded together several years ago. He maintains fruit and nut trees along with helping his wife with a vegetable garden. He farmed commercial garden produce for several years. It helps to have over 50 years of farming and ranching experience. Employment/Education Highlights ASE Certified Master Auto Technician Certified Welder Cross country truck driver -- over dimensional freight Design Engineer/Project Manager for injection molded plastic company Bus Driver/Substitute Teacher Inventor with two patents (weight training – anti-rollback for manual wheelchair) BS in Industrial Technology