How to Qualify for a Passive House Certification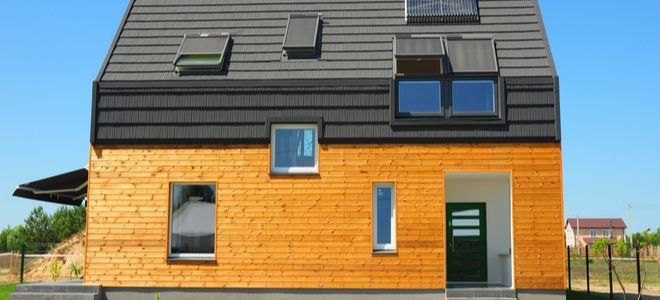 100 hours

•

Advanced

•

1,000
Passive homes have low energy costs. So how do you get one? There are plenty of steps you can take on your own to make your home more energy-efficient. Going the extra mile to have your passive home certified will assure you that you're meeting the most rigorous standards of energy savings. Those guidelines make sure that your home is really reducing as much energy use as it possibly can. In addition to helping you cut your costs, this certification will add resale value to your home.
Certification Types
The two types of standard certification are PHI and PHIUS. PHI Is a standard one-size-fits-all approach that can be used all around the world. PHIUS 2015 standard Berries from location to location and the requirements to get certified change based on where you live and your local climate. This is why the PHIUS method of certification is generally preferred.
If you live in a cold climate where your heating bill would naturally increase and where your cooling bill would decrease, the standards can change for you. You're still green and Earth-conscious, but the requirements are tailored to fit your specific location.
Whichever way you go, you're still creating a clean, healthy, energy-efficient home. You can find specific PHI standards or request PHIUS specifics as you consider building or certifying your home. We do recommend talking to people who have used either form of certification firsthand. Their insight will be invaluable in helping you determine which form of certification is best for you and your situation.
The Consult
To get certification going for your passive home, you are going to need a certified consultant. These consultants need to be certified by one or both of the institutions so that they can advise you on which certification is best for you and so they can help you make certification happen. With your consultant, you'll want to discuss exactly what you want from the home and how you plan on achieving the criteria required by the institutions. Certification is not easy, and you need to have a very concrete plan in place when you begin working with your consultant.
When creating a passive home, you can either retrofit your home or build a new one. Your consultant will need to be experienced in whichever type of build you choose. The consultant's job is to advise and help you stay on track throughout the entire project. They're there to make sure that you pass any test that certification will bring you.
Your consultant will work with your construction team and you to help pick materials and projects that will help you build a truly passive home.
Testing
After your consultant has helped you build your dream passive house, it's time to get testing. Your consultant will discuss options with you for budgeting, materials, and appliances during the building process. Their expertise will help you pick products and processes for your home that will put you in line with the energy model you are choosing to follow. So if your consultant has done their job correctly, testing your home should be easy.
So after you're done building, final testing happens. The big test that you watch out for is the blower door test which determines the airtightness of your home. Once all of the tests are completed and passed, you need to power through all of the paperwork, submit for certification, and then wait to get the official word that your passive home has been certified.
And while you wait for certification to come through, give these green DIYs a try. Try your hand at eco-friendly gardening or give your home office a green makeover with these simple tricks.