How to Repair a Sliding Glass Door
To ensure our content is always up-to-date with current information, best practices, and professional advice, articles are routinely reviewed by industry experts with years of hands-on experience.

Reviewed by

on Jan 06, 2020
2-4 hours

•

Beginner

•

$0-40
Mild detergent
Cloths
Screwdriver
Mild detergent
Cloths
Screwdriver
A sliding glass door is typically a great way for you to get in and out of your home. They are especially common ways to enter a patio or a deck. Sliding glass doors can let a lot of light in and give you a great view of your yard. These doors are built on a track with rollers that will move side to side to be opened.
The doors are not immune to issues. This guide will teach you how to fix a sliding glass door.
Step 1 - Get Help
To repair the door, you are going to have to have help. Sliding glass doors are very heavy and can be awkward to maneuver, especially with just one person.
Step 2 - Understand the Structure
You are going to need to make sure that you have a good understanding of the structure of your sliding glass door. Knowing exactly how it works will make repairs a lot easier. Depending on the structure of your sliding glass door, you may need to remove it from its track differently.
Step 3 - Remove the Door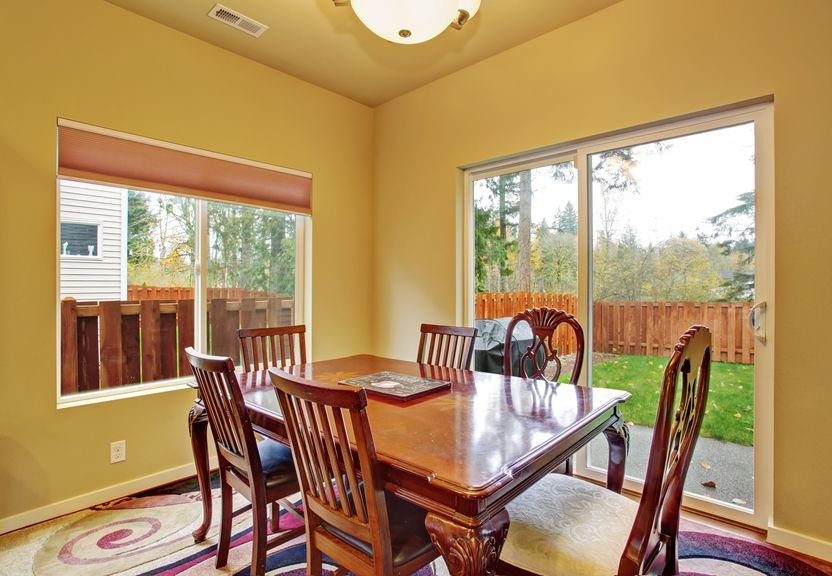 The most common way to remove the door from its track is to get a solid grip on either end of your door and then lift up on it. This will lift your door panel off as well as out of your bottom track. Once you have done this, you will need to swing your panel bottom towards the inside of your room very slightly. Swinging the panel will disengage the rollers that are along the top of the track and will make it possible for you to get the door completely detached.
TIP: Before you take out the door, spread masking tape over the glass in an X shape to keep it from shattering into as many pieces if it falls. Obviously, it helps having a friend who can help you carry it out and move it.
Step 4 - Detach Rails
Certain doors require a side rail that is going to need to be removed so that you can get the patio door out of the track. These rails are typically found along the inside of your door along both the top and the bottom. You will need a screwdriver to properly remove the rails.
Step 5 - Check the Rollers
Whenever your sliding glass door is giving you problems, it is usually either the tracks or the rollers. It is a good idea for you to figure out exactly which are the problem before you attempt to fix one or the other. Place your door on a pair of sawhorses. From there, take a look at the rollers that are on the top and the bottom of the door. If the rollers look to be damaged or warped, get your screwdriver back out and free the rollers from the door framing. Take the rollers with you to the hardware store to get the proper replacements.
Step 6 - Clean the Tracks
You will need to take a good look at your tracks before you put the door back up. Typically, all you will need to do is vacuum out any grit or debris that is in the tracks. Get a mild detergent and warm water to finish cleaning it.
By following these easy steps, you can fix your sliding glass door in no time.