How to Use a Hot Glue Gun
To ensure our content is always up-to-date with current information, best practices, and professional advice, articles are routinely reviewed by industry experts with years of hands-on experience.

Reviewed by

on Jun 26, 2023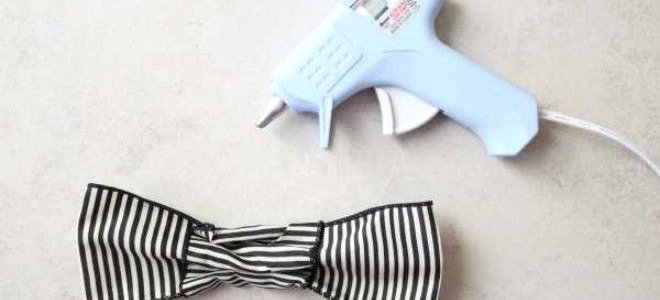 If you are a crafter or home DIYer, you need to know the proper way to use a hot glue gun. This is a good tool and no home workshop should be without one. It is also a tool that, used improperly, can cause severe burns or a fire. There are several types of hot glue guns. There are the type crafters use and that can be bought in any craft or discount stores and there are glue guns for carpenters.
Types of Glue Guns
The crafter's glue guns come in two varieties; larger ones that have high heat and small ones that use warm or low melt glue sticks. You can use the larger ones with low melt glue sticks. The smaller guns are good for projects like scrapbooking and gluing paper and cardboard because they emit a smaller glue stream. Another type is the type carpenters use in the workshop, and they are usually cordless. They are also a heavier duty gun and heat up faster due to higher temperatures. These guns have varying types of glue sticks you can use depending upon the type of surface you are gluing.
Step 1 - Choose your Weapon
Choose the correct gun for the project you are doing. It is not uncommon to have all three in a household. Always use the manufacturer's instructions and read them thoroughly before beginning because there are some variations in use between manufacturers.
Step 2 - Prepare your Space
Protect the area where you are working because the glue will set up very quickly and can ruin a surface. Crafters usually work over a thick piece of cardboard to protect the area. Have a piece of aluminum foil, or use an old metal pie pan or cookie sheet, to set the gun on when not in use because it will continue to drip a little hot glue. You may wish to wear long sleeves and gloves if crafting.
If you are using the gun for carpentry work, gloves and goggles or eye protection are a good idea. The glue can spatter with those types of guns. It's also wise to keep a bowl of ice water nearby, so if you get the melted glue on your skin, you can plunge the area into the water to ease the burn and to make it easy to peel away the glue.
Step 3 - Heat up the Gun
Craft type guns will take five to eight minutes and carpentry types will take around four minutes. Insert a glue stick into the opening, per the instructions. If this is the first time using the glue gun it may take most of the first stick to fill the chamber with melted glue, so don't be surprised if you have to insert a second stick quickly. The hot melt glue actually sets up or dries more quickly than the low melt type.
Step 4 - Glue
When you are ready to glue, pick up the gun, wipe the nozzle free of melted glue and move it to what you are gluing. Compress the trigger slightly to get the amount of glue you will need, then in a wiping motion, do your gluing. You want to try to avoid glue strings from your object back to the holder where the glue gun rests. The hot glue cools very quickly so aim efficiently and move quickly.