Is Your Garden Ready for Fall?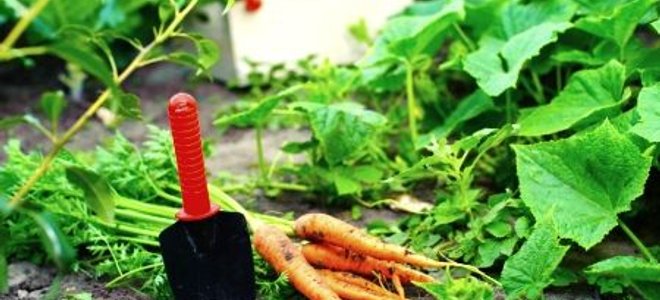 With winter just around the corner, most of us avid gardeners know that fall doesn't mean the end of gardening, but the beginning of a new season ripe with preparation, planning and planting. Cooler temperatures make time spent in the garden relaxing and enjoyable. There is so much beauty in the closing of the summer season, as late bloomers rise up and seed heads provide robust meals for hungry wildlife to remind us that there is a time for everything. Here are a few activities that will help you make the most of your garden this fall.
Plant Cool Season Veggies
Depending on where you live, fall vegetable crops are a tasty way to end the season. Carrots, lettuce, onions, spinach, peas and cole crops thrive in warm soil and the cool fall air. Before you plant veggies in late summer for a fall crop, be sure that you amend your garden soil with plenty of rich organic material. Plant vegetables that are appropriate for your growing region.
Start a Container Garden
Nothing says welcome to my home more than a pot of brilliant colored pansies tucked around a flowering kale plant or a basket of snapdragons and trailing ivy. Fall annuals help us to stretch the season and in some areas, survive all winter long, providing color and interest. Depending on the region where you live, there are many options for fall container plants. Choose fall plants that are appropriate for your growing region, and provide plenty of rich organic potting soil and water throughout the season.
Baby Your Soil
The foundation of any beautiful plant lies deep within the soil. Poor soil structure is responsible for the death of many a plant. The soil should be addressed before anything else. The healthiest soil is teaming with life, including, insects, microbes, worms, fungi, bacteria and such. Amending your soil in the fall with rich organic matter will make all the difference in your plant's performance next season.
Fertilize
Fertilizing your lawn in the fall helps, your grass to develop a strong and healthy root system. Even if the top of your grass goes to sleep for the winter, the roots are still thriving under the ground and benefit greatly from a little lawn nutrient boost. Strong roots will help your grass endure extreme weather and periods of drought.
Plant Trees and Shrubs
Fall weather is perfect for planting new trees, shrubs and perennial plants. Fall and winter give plants a chance to become established before warmer weather hits. A wide variety of trees and plants are available at home and garden centers, usually for a discounted price because they want to reduce their inventory before winter.
Plant Spring Bulbs
Everyone loves it when the hardy crocuses push their way up out of the late winter snow, or when the daffodils and tulips usher in spring, There is a wide variety of beautiful flower bulbs that can be planted in the fall for spring enjoyment. Wait until you have had your first frost before planting bulbs, as they require a certain number of chilling hours over the winter in order to thrive.