How to Kill Mildew
To ensure our content is always up-to-date with current information, best practices, and professional advice, articles are routinely reviewed by industry experts with years of hands-on experience.

Reviewed by

on Jun 26, 2023
Vinegar
Baking Soda
Sponge
Hydrogen Peroxide
Water
Vinegar
Baking Soda
Sponge
Hydrogen Peroxide
Water
Dealing with mildew buildup is never fun, but getting rid of this pest is important to the overall health of your house. While there are plenty of cleaners on the market that get rid of mold, there are more natural solutions to getting your surfaces back to their original state. Here is a quick guide on how to kill mildew around your house.
How Does Mildew Grow?
The type of mold that causes mildew requires moisture to grow. Mildew usually cultivates during humid weather and is common in closed homes. Once mildew takes hold, it can create significant damage to household surfaces. This includes rotting materials and discoloring them. In new buildings, mildew is common because of the high moisture content in the materials.
Where Does Mildew Grow?
Mildew will grow in any place it can find food. It is most commonly found on linens, cotton, silk, wool, leather, paper, wood, and rayon. A lot of synthetic materials naturally resist mildew because they do not hold moisture. In the home, you will most likely find mildew growth in basements, crawlspaces, bathrooms, and kitchens. Once you detect mildew, you need to act as quickly as possible to prevent it from spreading to other surfaces.
How Do You Remove Mildew?
You should refrain from using chlorine bleach to remove mildew from a surface. These chemicals are harmful to humans and the environment. You should only use chlorine-based chemicals if the mildew problem is severe. If that is the case, then you are probably better off calling in the professionals to handle the situation. While chlorine chemicals are off the table, there are plenty of natural options you can use to eliminate mildew from your home.
Mildew Removal: White Vinegar and Baking Soda
You can remove most mildew infestations with a little bit white vinegar, baking soda, and a sponge. Before getting started, put on some cleaning gloves to protect your hands from the bacteria in the mold and a mask. It is dangerous to inhale mildew odors during the cleaning process. The vinegar in the mixture will kill the mildew and accompanying germs while eliminating the bad odor usually associated with mildew. The baking soda, meanwhile, will scrub away any stains.
Vinegar Application
Start by spraying undiluted white vinegar directly onto the mildew. Do not hesitate to cover the mildew entirely with vinegar. After spraying the vinegar, allow it some time to penetrate the surface of the mildew and kill it. This process usually takes a few hours. You can reapply the vinegar if you feel like it has not killed the mildew.
Add Baking Soda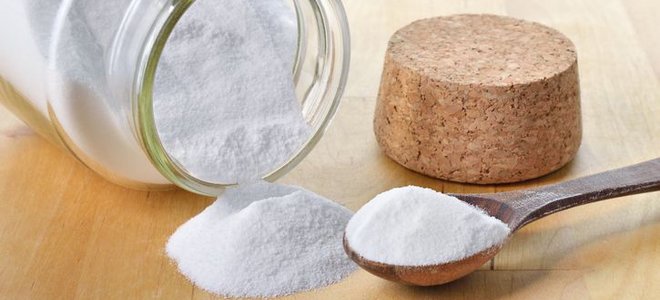 Once the vinegar has killed the mildew, it is time to scrub everything away with some baking soda. Liberally dump baking soda onto the surface of the mildew and use a damp sponge to scrub everything away. Keep scrubbing the mildew until it is completely gone, and the surface is back to normal. Depending on how bad the mildew infestation is, this might take quite a bit of time to finish.
Hydrogen Peroxide
For particularly stubborn mildew, pour full strength Hydrogen Peroxide in a spray bottle and use It to drench the surface affected by the mold. Leave it to work its magic for 10 to 20 minutes then scrub the surface with a sponge, rinse thoroughly with water and wipe dry.
When to Get Help
If the mildew has spread to more than 10 square feet, then you should reach out to professionals for help. Professional mildew cleaners will use special chemicals to remove the mildew and protect the home from a future infestation. As a future reference, you can use vinegar and baking soda to clean household surfaces on a regular basis.
Tips When Dealing with Mildew
If the mildew will not come off the surface, you might consider discarding the material and starting from scratch. This is especially common when you are dealing with materials that are extra porous or absorbent. When removing mildew from a surface, you should never paint over it instead of cleaning it. The mildew will eventually work its way back to the surface and keep spreading. You may not see the growth at first, but it will still be there needing to be properly removed.
Perry Carpenter is a freelance writer living in Springfield, Missouri. Her love of everything DIY was instilled from an early age by her mother. Growing up, creativity was encouraged, and Christmas prep involved making lots of homemade presents. Perry has been a successful freelance writer since graduating from Missouri State University with a degree in journalism. She has worked on dozens of home renovations, completing projects from garage rebuilds and asbestos removal to shower installation. She has covered everything from auto repair to plumbing for DoItYourself.com. In her spare time, Perry enjoys traveling, especially abroad. Her best friend since kindergarten has lived in many places around the world, giving Perry and her husband lots of vacation destinations. She currently has plans to visit Germany and Italy, followed by Scotland and England. Scotland especially holds a special place in her heart because of her deep Scottish roots. In fact, her profile picture was taken in Fort William, a town in the western Scottish Highlands. Perry loves to cook for family and friends and can often be found prepping for the next big get together, whether it is a family birthday, or just another NFL Sunday. She also volunteers by coaching youth volleyball, as well as by raising money for her father's memorial scholarship fund.

With over 20 years of professional home cleaning experience, Lindani has extensive knowledge about best practices, space management, and cleaning solutions. Lindani especially loves researching natural, non-harmful ways to clean. She holds an LLBS from the University of Zimbabwe, and is a lifelong learner who always seeks to improve the world around her.