Must-Have Beginning Gardening Tools
To ensure our content is always up-to-date with current information, best practices, and professional advice, articles are routinely reviewed by industry experts with years of hands-on experience.

Reviewed by

on Jun 26, 2023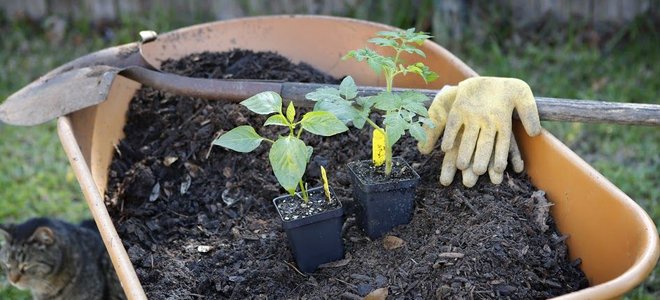 You can have great soil, the best seeds, and a really good game plan and still end up with a pretty subpar garden. Even the most successful gardeners started at one point with little knowledge. But no matter what you're trying to do, you're always only as good as your tools. Invest in a few must-have tools for your garden to make sure you can do everything your garden needs.
Keep in mind that you don't have to purchase expensive tools. Instead of looking for the highest price tag, look for well-made items that feel comfortable in your hands. Not all tools are made the same, so look around for ones that fit your grip and stature. If a tool doesn't feel right in the store, what are the chances it will feel right in the garden?
In Your Toolshed
Start with some basic gardening tools for a beginner's garden, and learn how to master using these items. The more advanced tools (and more advanced gardening techniques) will come along later. Beginner gardening tools will allow you to master the basics of gardening, and with that strong foundation your garden will grow beautifully and become better with each year you choose to plant.
Gloves
The first thing you'll need is a good pair of heavy-duty gloves. Choose gloves that are strong and durable, but not too cumbersome for you to work in. Try the gloves on and make sure you can still move your hands and manipulate your fingers, or else you won't be able to hold your garden tools. Plant materials can be sharp and dangerous and they can harm your hands, so always suit up in your gloves before you work the soil.
Hand Trowel
Arm yourself with a hand trowel when you want to work in the garden. It can dig small holes in the soil, and you'll use it all the time no matter what type of garden you plan to create. This tool is invaluable because it's so versatile. It can help plant seeds, remove weeds, and even aerate the soil.
Shovel
For more serious garden work, you're going to need a shovel. To be more specific, you need a spade. This tool digs deep down into the soil to make big holes. Garden spades are also used to cut through roots so you can more easily remove plants and garden debris.
Pruners
Get a sturdy pair of pruners to trim away branches, limbs, and plants. Pruners are used to get rid of old growth and clean up your garden and landscape areas. They function like big scissors and are durably made so they can handle garden materials.
Wheelbarrow
A wheelbarrow will save you lots of backbreaking garden labor. This device will make it much easier for you to transport garden debris, plants, soil, and other garden materials around your property. This will save you a lot of trips back and forth to the shed, the trashcan, and the garden. You'd be surprised how much time you can save with a wheelbarrow.
Trimmer
A small, handheld electric trimmer will help you make quick work of maintaining your garden and landscape areas. Garden trimmers look and work a bit like mini saws. Use them to trim hedges, bushes, and ornamental trees, along with your other decorative plants that need to be cleaned up from time to time.
Hose / Watering Can
Your garden won't stay beautiful for very long without a garden hose. Make sure you have one, and that it has access to water. A watering can allows you to provide water for your garden as well, and can be used in place of a garden hose. However, you'll have to drag your full watering can from wherever it's stored out to the garden area. Really, it's best to have both a hose and a watering can, but give your garden one or the other at least.
Rake / Garden Fork
Get a rake so you can clean old plant matter, mulch, and debris away from your garden and landscape areas. A rake allows you to move lots of old plant matter at once so you can more quickly clean your outside spaces. A smaller garden fork is like a handheld rake that allows you to work on a much smaller scale. Both tools are useful, but you'll want to have at least one to easily clean up your garden.
Using Beginning Gardening Tools
It can be a little daunting to be a beginning gardener—to look at empty patches of soil hoping to turn them into a thriving place where plants can grow. Having the right tools will make it much easier for you to create the garden you want. Start playing in the soil and see what you can do. You might end up surprising yourself!