Home Selling Tips: Revamping Your Master Suite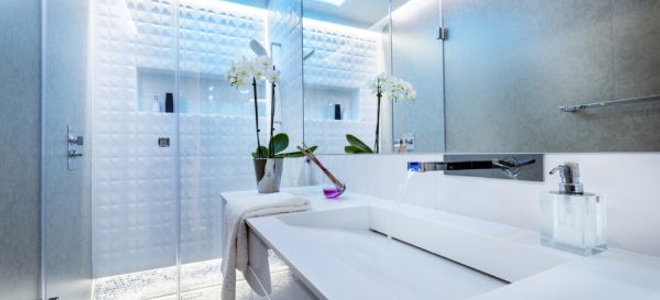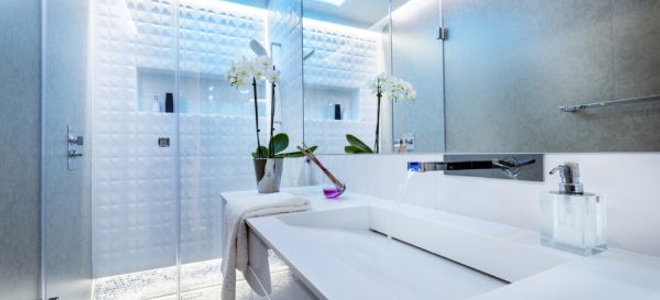 Real estate professionals and decorators advise that the master bathroom is one of the biggest selling points of a home. Those in search of a new home want a master bathroom beyond the basics of yesteryear. People want a tastefully decorated master bathroom that's a stylish extension of the bedroom, complete with the amenities of the finest hotel.
Before putting your home on the market, revive your master bathroom, and give it a fresh up-to-date look. You don't have to hire an interior decorator or design professional. There are a number of easy ways to revamp your master bathroom without spending a lot of money, and you can do it yourself.
Update the Color
If your master bathroom is wallpapered with colors and designs from a bygone era, strip away the past, and give the walls a fresh new look that will impress potential buyers. Painting is one of the cheapest and easiest ways to give a bathroom a much-needed facelift.
Stripping wallpaper might seem like an overwhelming task, but there are tools and products that will help make the job fast and trouble-free. From wallpaper scoring tools to stripping solutions, there are innovative products that will ease the time-consuming and arduous task of removing old wall coverings.
Transform your master bathroom into an extension of your bedroom by choosing colors that compliment the walls and décor. The colors and designs should flow from one room to the other, and when they do, your master bathroom and bedroom will take on the appearance of an exclusive suite that potential buyers are sure to love.
Take a look at the many options for color, while keeping in mind that lighter shades open up and enlarge a room. In addition, many people prefer lighter shades that are easy to cover if they aren't to their liking. Although it's impossible to please everyone, lighter shades are safer alternatives to bolder or darker colors that could turn some away.
Stylish Accessories
Although items such as towels and throw rugs aren't part of the sale, accessorizing your master bathroom by echoing colors and décor will improve the overall look. Accessorizing will also allow buyers to imagine the home as their own, complete with all of the frills of an upscale resort.
Instead of choosing towels and throw rugs that will blend in with bathroom walls, choose towels to bring out a secondary color in the room. One or two colors taken from the tile or flooring is a great choice for throw rugs and towels. Color coordinating accessories are pleasing to the eyes and will bring out complimentary colors that might otherwise go unnoticed.
Window Treatments
If your master bathroom includes windows, updating window treatments can change the entire look of the room as well as prevent the loss of heat during cold winter months. New window treatments will help control levels of lighting while adding beauty and drama to the room while greatly impressing potential buyers.
A master bathroom shrouded in privacy with a picturesque view of the outdoors should be enhanced with window treatments that won't obscure the view. Shades are the perfect choice since they can be raised and lowered according to the level of lighting desired, and they are available in a wide range of colors and styles.
Blinds are a fantastic choice for south-facing windows. They allow a clear view to the outside while reflecting and controlling the level of light. Like shades, blinds are available in a wide range of colors and styles, from vertical to wood slats; there are blinds to meet every budget and style.
Customize the Shower
When potential buyers are in search of a new home, they meticulously inspect the master bathroom. Major considerations include the type of showerhead as well as the water pressure, and the type of showerhead you choose can greatly affect water usage as well as the pressure.
If you want to add appeal to your master bathroom shower, consider changing the showerhead to a newer model. You'll find multi-function showerheads, handheld varieties, water savers, and those that replicate rain showers. The sheer number of varieties to choose from will amaze you, and a new and improved showerhead can significantly enhance the appeal of your master bathroom.
Cabinetry Updates
If the cabinets and drawers in your master bathroom look tired and old, and you don't want the trouble and expense of buying new cabinetry, it's easy to give existing cabinets and drawers a fresh new look. There are a number of creative ways to embellish existing cabinets that will increase their value and improve their appearance.
Wood cabinets can be beautifully embellished with intricately carved wooden onlays. The application of wooden onlays give cabinets a rich look, and they are very easy to finish and apply. All it takes is matching stain and varnish, strong wood glue, and a little time and creativity. You can find wood onlays online or wherever woodcraft items are sold.
New cabinet hardware can make an amazing difference in the look of cabinetry, and the choices are virtually endless. Shop online to find new cabinet knobs and drawer pulls to match the style and décor of your master bathroom. You can give your master bathroom cabinets and drawers a completely new look with very little effort and expense.