Shopping Tips for Cheap Plant Stands
To ensure our content is always up-to-date with current information, best practices, and professional advice, articles are routinely reviewed by industry experts with years of hands-on experience.

Reviewed by

on Jun 26, 2023
Plant stands come in all shapes and sizes and are useful in every situation imaginable. Most come in a three or four legged variety that can be used in any décor. Plant stands are handy for both indoor and outdoor situations. Here are some tips when looking for an affordable plant stand.
1. Garden Store
A garden store can be the ideal place to start looking for a plant stand that can be used outdoors. Many garden stores have an outdoor display of the plant stands, plants, and other garden settings which can provide ideas for landscaping concepts. These stores may not always be the cheapest, but can be a good place to start in arranging your garden. Season end sales offer the greatest discounts, as the stores will want to clear out inventory before closing for the winter.
2. Home Improvement Center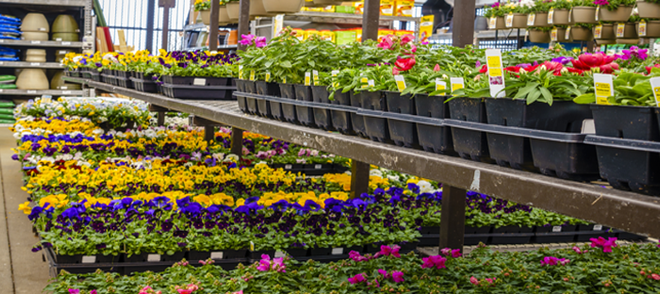 Home improvement centers such as Home Depot or Lowes carry garden supplies and decorations. The plant stands in these stores tend to be the standard variety that come in the two or three tier type. As with the garden stores, home improvement centers will have the best deals at the end of the gardening season.
3. Internet
Shopping on the internet is the easiest way to look at the largest variety of plant stands. A search engine finds many sites which are dedicated to plant stands and other items related to decorating with plants. If you want the greatest variety of selection and ideas, these internet sites can offer competitive deals, along with pictures and measurements. Shopping is often cheaper on the internet because these web stores do not have as much overhead. On the other hand, if the plant stand is large and heavy, the added cost of shipping may make it less of a bargain.
4. Second Hand or Thrift
Second hand and thrift stores often contain items which are discarded or damaged, and the sales people are volunteers, making these stores a very inexpensive place to look for furniture. They may have tables, night stands, and other items people donate that can be used as a plant stand without fear of ruining a good piece of furniture.
5. Furniture Store
When one thinks of furniture stores, plant stands may not come to mind. Some furniture stores do carry some plant stands and planters to balance out their displays in the family or living room. Most of these stores will not be the least expensive, but may offer ideas on the décor and use along with the other pieces of furniture.
6. Discount or Chain Stores
Wal-Mart and Target may carry a small number of stands found in the furniture or garden departments. Usually these items are inexpensive but will not offer a unique look or design for that special corner of your home. Still, they may be a cheap way to get that stand for the garden.