The Nuts and Bolts: Inventors Needed for Million Dollar TV Product
To ensure our content is always up-to-date with current information, best practices, and professional advice, articles are routinely reviewed by industry experts with years of hands-on experience.

Reviewed by

on Feb 19, 2023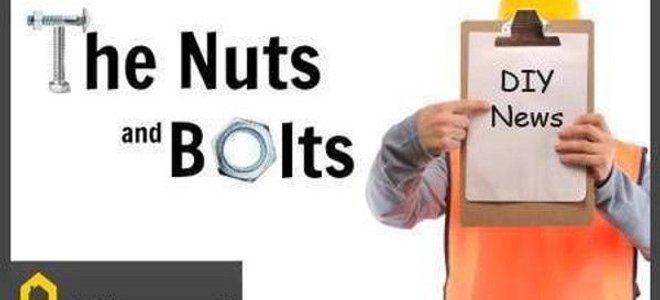 Invention Home Brings Together Top 'As Seen On TV' Companies to Find the Next Mega TV Hit
Inventors from across the United States are invited to submit their products to be considered for the exclusive "As Seen on TV" pitch event, the "2014 DRTV Product Summit," where inventors gain in person access to top DRTV (direct response television) company executives seeking the next multi-million dollar, hit TV product.
The DRTV Summit, hosted by InventionHome, will take place on Wednesday, October 22, 2014, on the campus of Robert Morris University in Moon Township, Pa., a suburb of Pittsburgh. Product submissions are being accepted until Tuesday, September 30, 2014. Inventors should visit the Official DRTV Product Summit site for more information and to submit products.
During the 2014 DRTV Product Summit, inventors from all over the country will present their products in private, face-to-face meetings with six of the most influential marketing companies in the "As Seen on TV" industry, including Allstar Marketing Group ("Snuggie," "Perfect Meatloaf," "Hot Buns"), Lenfest Media ("Wax Vac," "My Spy Birdhouse," "Juggle Bubbles") and Ideavillage ("Snackeez," "Flippeez," "HD Vision").
The DRTV Product Summit is the only dedicated pitch event that enables selected inventors to meet directly with six Direct Response TV companies in one location on one day.
Summit coordinators will carefully select 24 inventors / inventions from the product submissions received.
Products selected for presentation must fulfill the following:
Solve a problem
Be highly demonstrable
Appeal to many types of people (television is a mass media)
Should have finished samples/working prototype
Last year's DRTV Product Summit resulted in 22 of the 24 inventors and their products being selected for further review with one or more of the marketing companies in attendance. Some of the products are still in their testing phase to determine the strength of their mass-market appeal.
For more information about InventionHome's DRTV Product Summit, please visit the Official DRTV Product Summit site or call 1-866-844-6512.
Valley Craft Introduces Collector's Edition Premium Garage Storage System
Valley Craft recently introduced a premium line of residential and professional storage and workbench products that evoke the same passion for perfection, beauty and timeless design that has inspired discerning collectors ever since Karl Benz built the very first automobile in 1886.
The Collector's Edition Garage System is designed and built in America. Using heavy-duty 14 and 16 gauge steel, the all-welded cabinets range up to 48" wide and 84" high and feature 3-point locking mechanisms, optional drawers, bins and shelves. The work benches come in 24" or 48" widths and multiple configurations of drawers, doors and tops (maple butcher block or heavy duty rubber mats) with or without wheels. Companion products include wall-mounted cabinets and wall panels – both pegboard (for tools) and louver (for bins), and a workbench in 6, 7 or 8-foot widths with drawers plus a shelf.
The Collector's Edition Garage System will appeal to:
The enthusiast who wants his/her personal garage to mirror the elegance and beauty of the vehicles it embraces
The dealer or repair shop owner who wants their service bays to work efficiently and look great
The motorsports professional who wants accessible, reliable, safe and secure storage for precious team assets
The Collector's Edition products are available from your local authorized Valley Craft Industries dealer or can be purchased at www.valleycraft.com. White glove delivery service is available to your garage. Valley Craft is also looking for qualified Custom Home Builders to become dealers for this product line (please refer to the site for additional details).
LPI Reminds Homeowners to Be Storm Smart About Lightning During National Preparedness Month
September is National Preparedness Month and the perfect time to sharpen your storm survival skills. Knowing what to do before the storm hits is often the most important step you can take in protecting your family, property, and community.
The fall months are typically prime time for weather disasters like hurricanes, tornadoes and thunderstorms that can pose significant problems for homeowners in terms of heavy winds, downed trees, electrical surges and lightning fires. The Lightning Protection Institute (LPI) promotes lightning safety, awareness and education. They suggest preparing your home from lightning by installing a protection system to dissipate the dangerous electrical charge, taking it safely to ground, keeping the home and its occupants unharmed.
Irrigation systems and security systems, invisible pet fences, computers and sensitive home electronics and generators are home amenities that can be especially vulnerable to lightning. An indirect or secondary lightning strike to a nearby tree or power line can also induce unwanted surges into a home. A direct lightning strike can carry over 100 million volts of electricity and generate heat in excess of 50,000 degrees Fahrenheit which can rip through roofs, explode brick and concrete, and ignite fires.
Lightning protection systems dissipate lightning's harmful electricity through the following:
strike termination network (rods or air terminals on the roof)
down conductor network (cables or downleads)
grounding electrode network (ground rods, ground ring or ground plates)
equipotential bonding network (joining of components to ensure conductivity)
surge protection (SPD's installed at electrical panels and in-house electronics)
LPI stresses the importance of contracting with a qualified LPI-certified and UL-listed lightning protection specialist to ensure that materials and methods of installation comply with recognized safety standards. For a list of certified lightning protection contractors visit the LPI website at www.lightning.org.
Information about National Preparedness Month and the "Be Disaster Aware, Take Action to Prepare" campaign is available at http://www.ready.gov/september.