Tips to Revamp Your Medicine Cabinet
Most people have one in their bathroom: a medicine cabinet. While these are a useful storage area for medicine, cosmetics, and other personal grooming must-haves, this area of the bathroom doesn't get frequent attention. However, it's actually easy to spruce up this section of your bathroom and make it more than your run-of-the-mill storage space. Below are some tips and tricks for easily doing so to get the most out of this space.
1. Clean
We all accumulate items in our medicine cabinets that we probably don't need anymore. Start by taking everything out and organizing it into categories. Also throw out anything that's expired or that simply goes unused to declutter. Once everything is out, use a glass cleaner to wipe down the insides to rid the space of fingerprints, dust, and stains.
2. Make it More Functional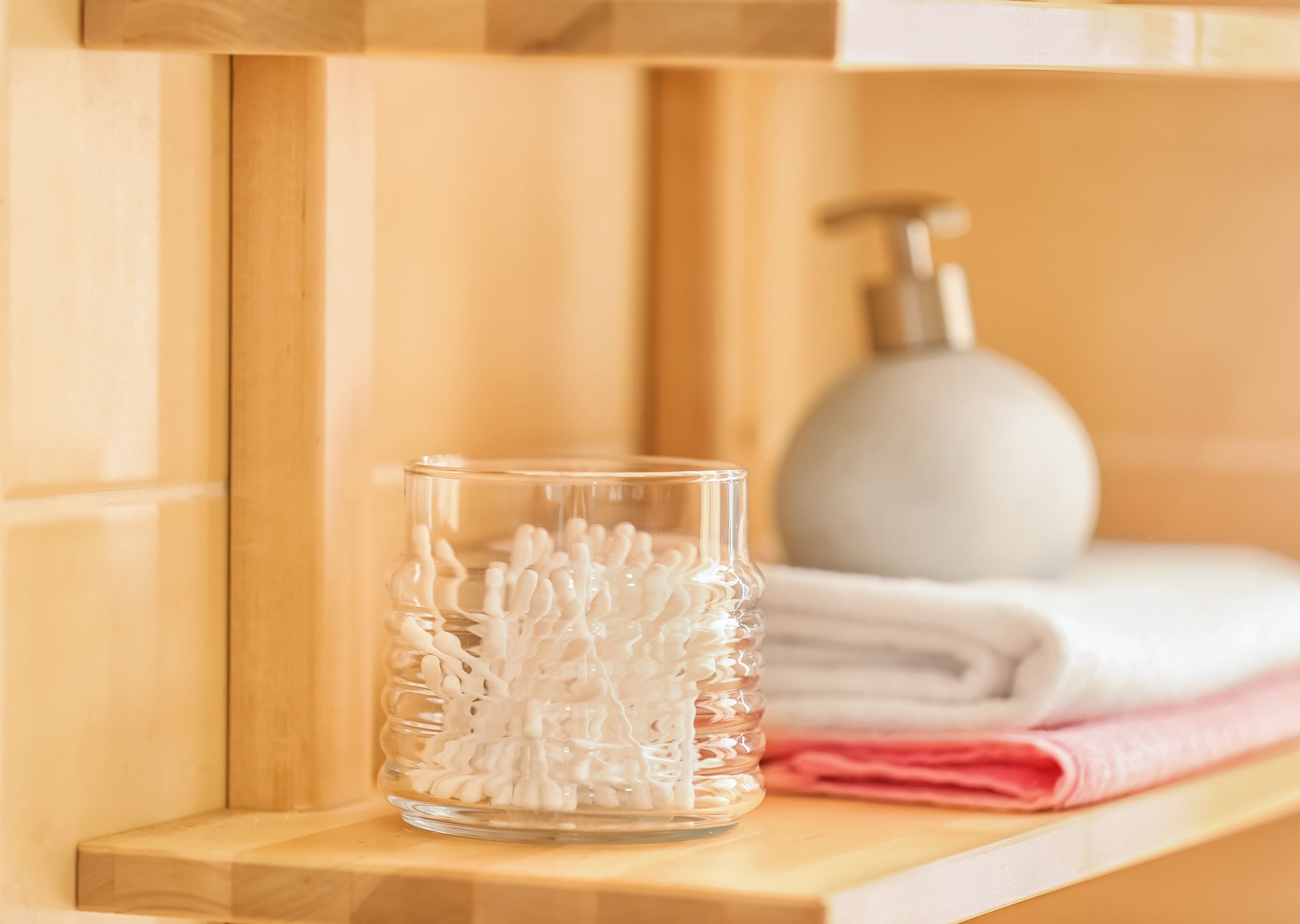 Once your cabinet is squeaky clean, you may want to make some small changes to increase the functionality of your medicine cabinet. Consider adding a strip of magnet to the inside of the door to quickly and easily gather stray bobby pins all in one place. You may even want to make the entire inside of the door magnetic and then affix magnets to the back of cosmetics to be able to store them there easily. Also consider adding small mason jars to the inside of the cabinet to hold items in an organized manner.
3. Take the Door Off
The first idea to give your medicine cabinet a makeover is to completely remove the door. This may seem like a strange thing to do, but doing so completely opens up the space and also holds you accountable for keeping it well organized. You can then glam up the inside by organizing items in large glass jars with lids and including nicely folded washcloths as well as a small succulent plant to really give the space some character and flair.
4. Line the Cabinet with Pretty Paper
Why not add a pop of color to the inside of your medicine cabinet by lining its inside with colorful craft paper. You can line the shelves or the back of the door and cabinet with the paper of your choosing, giving your cabinet a bright and cheery feeling each time you open it.
5. Replace the Hardware
If you're looking for a slight change in your medicine cabinet but not looking to do anything crazy, simply change out the hardware. Something as small as swapping a knob for something new, fresh, colorful, or unique can make a world of difference in the space.
6. Adorn the Surrounding Space
One easy way to give your medicine cabinet a refresh is to add to the space around it. Consider adding a slim mirror on either side of the cabinet to create a more balanced and dramatic look. Plus, having two extra mirrors is never a bad thing. You can also install lighted mirrors to make your glam time even easier and more luxurious.
7. Add a New Light Fixture
Many medicine cabinets have a light fixture hanging over them. Without even touching your medicine cabinet, you can give it a bit of a facelift by simply swapping out the light fixture. Go for something different that provides an abundance of light and that complements the space to provide a full new look that you'll love.
8. Add Art to the Front
If you don't find much use for a mirror on the front of your medicine cabinet, turn it instead into an artistic display. Turn the front into a framed piece of art that complements the style of your bathroom and it can really bring the space together.
9. Install an Outlet Inside
If you're feeling really ambitious and know your way around electrical installs well enough, consider putting an outlet inside your medicine cabinet This can make it easier to charge an electric toothbrush or face brush without having to leave it on the counter.
These small and simple updates will completely transform your bathroom without having to undergo a large renovation. Try them out in your space to enjoy something fresh and new.
Sara LeDuc is a freelance writer for DoItYourself.com. She also writes for a handful of other websites and platforms. She has been growing her skills and client base for the past two years, but has been passionate about writing for as long as she can remember. She has worked with Internet Brands for over three years and enjoys learning about — and completing — DIY projects and keeping up with the latest and greatest home improvement trends. Besides her work for DoItYourself.com, Sara also has worked with retail, human resources, fitness, commercial, and medical clients to help them increase client engagement, grow their following, and drive traction to their blogs and websites. Sara has furthered her skills and reach by working as an editor with a media company. This has helped her diversify her abilities as a writer and work with additional writers, editors, and a wider range of clients. Sara enjoys continuously learning and building her skills in the field by working on SEO campaigns and outreach programs to increase the visibility of her freelance clients. She loves being creative, pitching article and post ideas to clients, learning more about the freelance industry, and completing DIY projects.