What Is the Maximum Safe PEX Tube Temperature?
To ensure our content is always up-to-date with current information, best practices, and professional advice, articles are routinely reviewed by industry experts with years of hands-on experience.

Reviewed by

on Dec 20, 2021
PEX tube material is durable under the extremes of temperature and is a great material for other applications and hot water. The PEX tube is intended for hot and cold potable water distribution systems.
Maximum Safe Temperature
The PEX tube can withstand a maximum heat temperature of 200 degrees Fahrenheit. In a plumbing project, the PEX is able to stand a maximum heat of up to 180 degrees Fahrenheit. Usually, the highest temperature limitation is listed on the PEX tubing in small prints. All of the PEX tubing systems are tested, and you can use them with the standard P and T relief valves, which can be used at 210 degrees Fahrenheit.
Advantages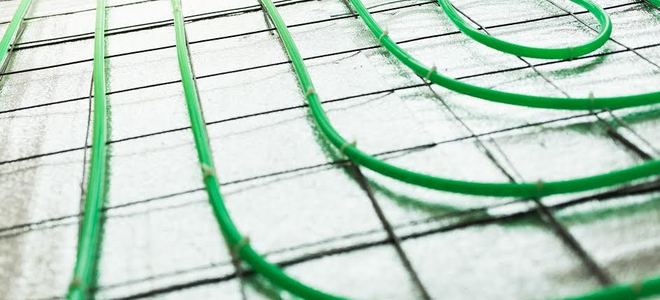 The strength and flexibility of PEX tubing make it the most ideal material to use for piping. Not only can it withstand a maximum heat temperature of 200 degrees Fahrenheit, but it can also withstand temperatures below freezing. It is widely used in cold and hot water plumbing systems, radiant hydronic heating systems, and applications for snow melting. PEX tubing is popular to use and so significant that it is even used in refrigeration warehouses and ice rinks because of the temperatures it can endure.