Wrap Wooden Table Tops with Linen for a New Look
To ensure our content is always up-to-date with current information, best practices, and professional advice, articles are routinely reviewed by industry experts with years of hands-on experience.

Reviewed by

on Mar 31, 2023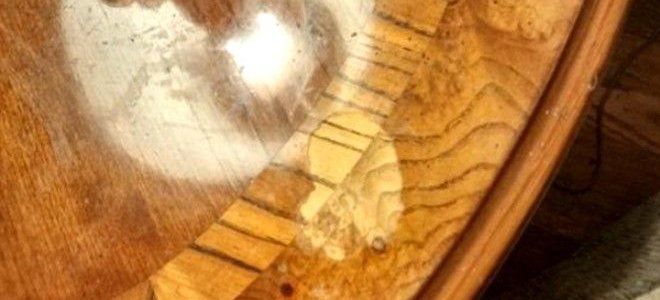 2-6 hours

•

Intermediate

•

75-200
Linen
Ironing starch
Iron
Polyurethane base
Scissors
Safety blade
4 Bristle brush
2 Soft cloths
Furniture wax
Linen
Ironing starch
Iron
Polyurethane base
Scissors
Safety blade
4 Bristle brush
2 Soft cloths
Furniture wax
An inexpensive but charming way to renovate an old wooden table top is to wrap it with linen. Follow the procedure below to give your wooden table top a new look.
Step 1 - Measure
Measure the table top, and cut the linen slightly larger, adding an extra two inches all round. Spray the linen with iron-on starch, and using a very hot iron, press it until it is really smooth.
Step 2 - Apply Polyurethane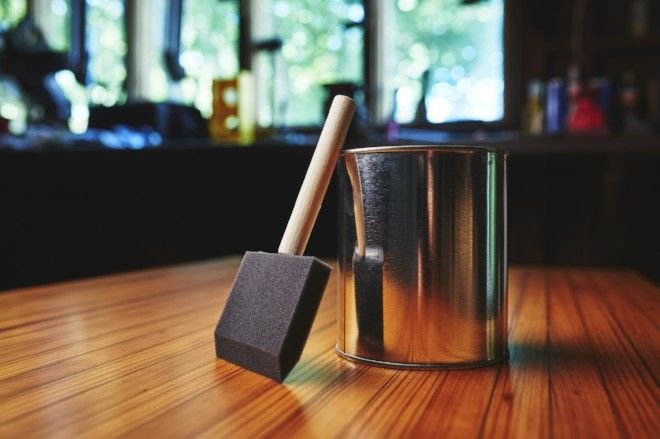 Using the brush, apply the polyurethane base to the table top, making sure you miss no section of it. You can safely use polyurethane for your table, as it is water based and leaves no toxic fumes.
Beware that the application of the base and the final wax will darken the linen as you work it in, but it will lighten up in color as soon as it dries. if you prefer a light shade for your table top, use white or light-colored linen.
Step 3 - Hot Press With an Iron
With a really hot iron, press the linen so that it adheres permanently to the table top. The polyurethane might mark the underside of your iron, so wipe it immediately as you work, otherwise it might stick permanently and you won't be able to remove it once dry. Better still, use an old iron which you specifically use for craft projects if you have one.
Step 4 - Cut The Corners
Using scissors, cut the corners of the linen to create neat V-shaped corners. Next, apply the polyurethane base to the corners and to the table sides. Press the material to the wood with your iron, just like for the top, and then trim the excess material with the safety blade. You can buy a safety blade from any hardware store or sewing center. It will protect your hands from getting nicked, as only one cutting edge of the blade is exposed and the rest is sheathed in plastic.
Step 5 - Apply Protective Coating
At this point your table top is firmly covered with the linen fabric, but being fabric, it can easily absorb stains. For this reason, it is best to apply about three or four coats of the polyurethane base to the table top and sides in order to make it waterproof and resistant to stains. Leave each coat to dry completely before applying the next.
Step 6 - Apply Wax
Finally, finish off the surface with furniture wax, using a soft cloth. When it is dry, use another soft cloth to buff the table top and sides for a really nice shiny finish. You can either use a basic clear wax or a slightly darker wax, which will enhance the woven threads of your linen wrapped table top.
H.R. Helm is an accomplished DIY craftsman. He has been DIY since childhood and is now a septuagenarian. He is experienced in wood and metal construction, having designed and built several houses and metal buildings. He built every permanent building on his current homestead and did all the plumbing and electrical work. He has several years experience as a professional cabinet builder, and he is an accomplished auto repairman, having operated an auto repair business for many years. He currently has a home shop where he sharpens and rebuilds saws, repairs lawn mowers, mobility scooters, hydraulic jacks, and anything else that comes along. He also builds custom tools for metal working. Invention prototypes are another of his many accomplishments. He owned and operated a manufacturing business building Compact Utility Vehicles for homeowner use. H.R. enjoys making jams and jellies during fruit season along with cooking meals. He is committed to outdoor cooking in a Bar-B-Q pit he welded together several years ago. He maintains fruit and nut trees along with helping his wife with a vegetable garden. He farmed commercial garden produce for several years. It helps to have over 50 years of farming and ranching experience. Employment/Education Highlights ASE Certified Master Auto Technician Certified Welder Cross country truck driver -- over dimensional freight Design Engineer/Project Manager for injection molded plastic company Bus Driver/Substitute Teacher Inventor with two patents (weight training – anti-rollback for manual wheelchair) BS in Industrial Technology